Wow, it's Jerry Day 2022. Time goes by in the blink of an eye and the bark of a dog. Jerry G. Dawg, that is.
Today is the anniversary of when our Fearless Founder of the Tripawds Nation got his angel wings at the age of 10, on October 3, 2008
A Story to Celebrate Jerry Day 2022
How Jerry Got His Name
Over the years, many people have asked what the "G" in Jerry G. Dawg represents. We explain in Chapter 1 of Be More Dog.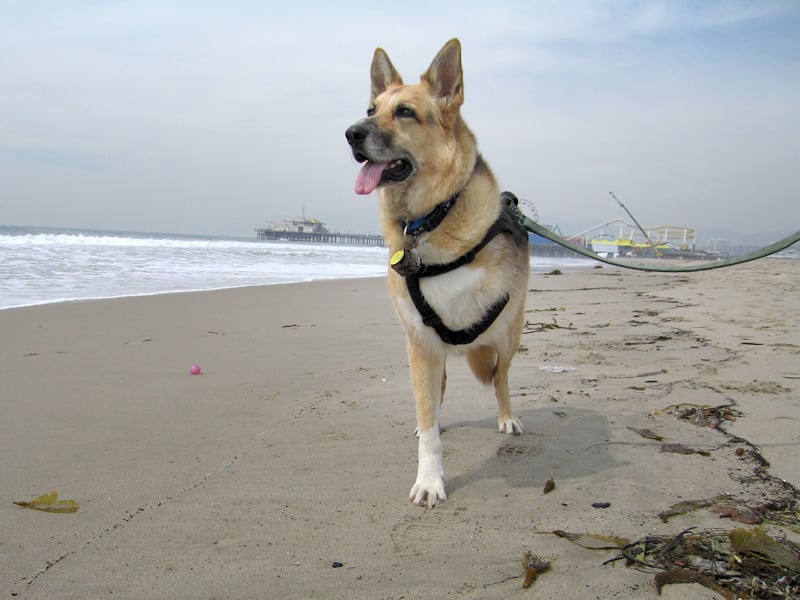 He was theirs now, and needed a name.

Not just any moniker would do. The people holding his leash liked to camp, hike, and swim in cold mountain lakes. This dog needed a name that captured the essence of the life he was about to inherit.

"What are we going to name him? I don't want a boring one," Rene said as Jim drove them home with the dog on her lap. Looking at the grateful dog sitting next to him, Jim wondered what it would be. "How about Sport? Or Rex?"

"Nah, those are all too…doggy. We need something more meaningful, more unique. Like him."

They headed for home in the giant redwood trees that stood like ancient sentinels of the Humboldt County countryside. It was the chosen land of old hippies, and although Jerry Garcia had recently died, the movement lived on. Jim was too young to be a real Dead Head hippie, but he had been to his share of Grateful Dead concerts.

As they bantered over masculine dog names, the only thing Jim knew for sure was that it had to sound cool if he ever had to run down the street shouting after him.

"What about Jerry?"

The proud new pet parents smiled and looked at each other, knowing nothing more needed to be said. The name stuck. Jerry G. Dawg.

Neither of them ever had to run down the road shouting his name. But that dog definitely led them on a long, strange trip through the best days of their lives.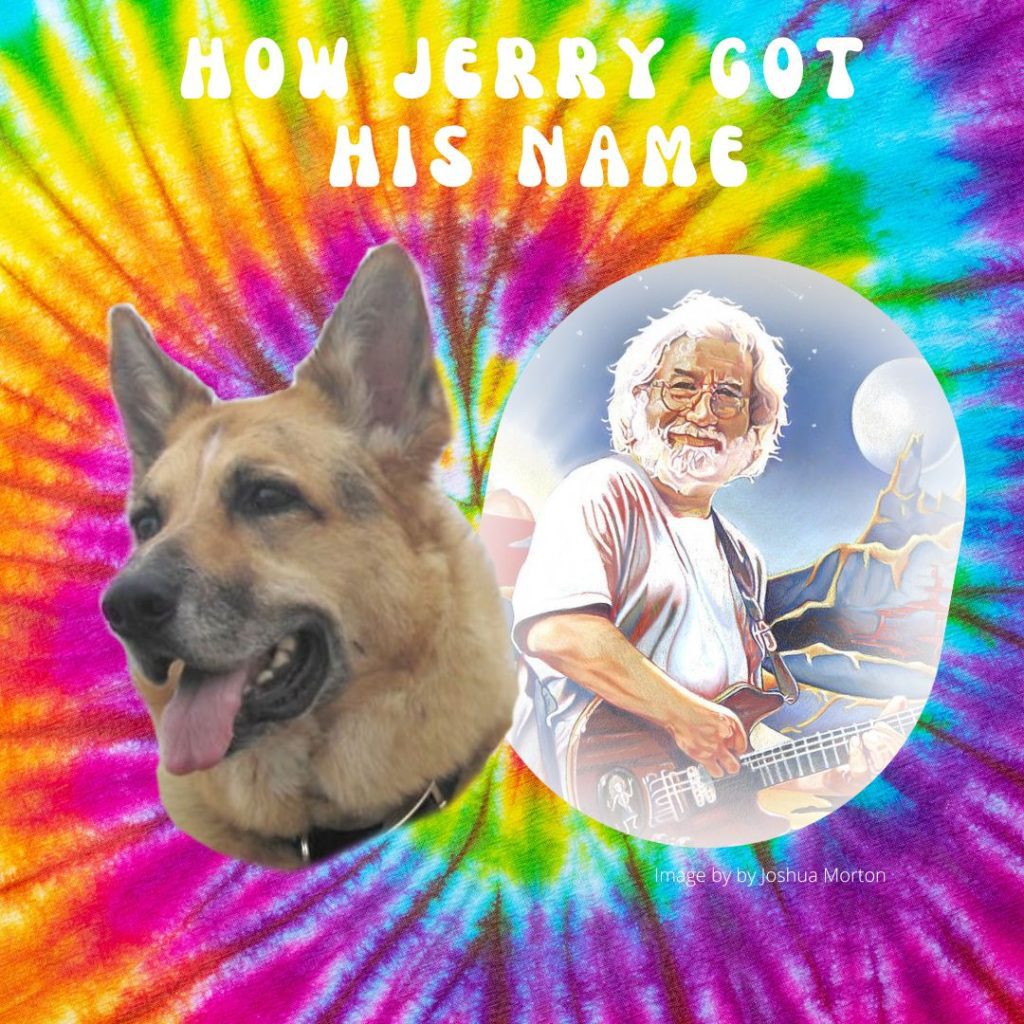 Happy Angelversary Jerry. You are loved and remembered every single day here in the Tripawds Nation, and always in our hearts.
See Jerry's people talk about how Jerry founded the Tripawds Nation.
Celebrate Jerry Day 2022!
Get your copy of Be More Dog, Today!