What is this Be More Dog book all about? Who are Be More Dog authors Rene and Jim?
Many people dream of a magic reset button. With one touch, it would instantly change their circumstances and create a more fulfilling life. What they don't realize is that life provides plenty of opportunities to change direction, but few of us heed the signs showing us the way. For workaholic entrepreneurs Jim Nelson and Rene Agredano, their sign came as a cancer diagnosis. After growing their home-based business for ten years, their heart and soul dog, Jerry, had a front leg amputated because of bone cancer. Vets said their time together was running out. They decided to make the most of it. Acting quickly, they sold their home, their business, and nearly everything they owned. They bought a new RV and made Jerry a promise: "Stay with us long enough, and we'll take you on the road trip of a lifetime!"
By the time they hit the road to travel the country together as a pack, Jerry had already outlived his original prognosis. Their RV travels took them from northern California through the southwest desert, to the Atlantic coast in Maine, down to Florida and back to the top of the world in the Rocky Mountains.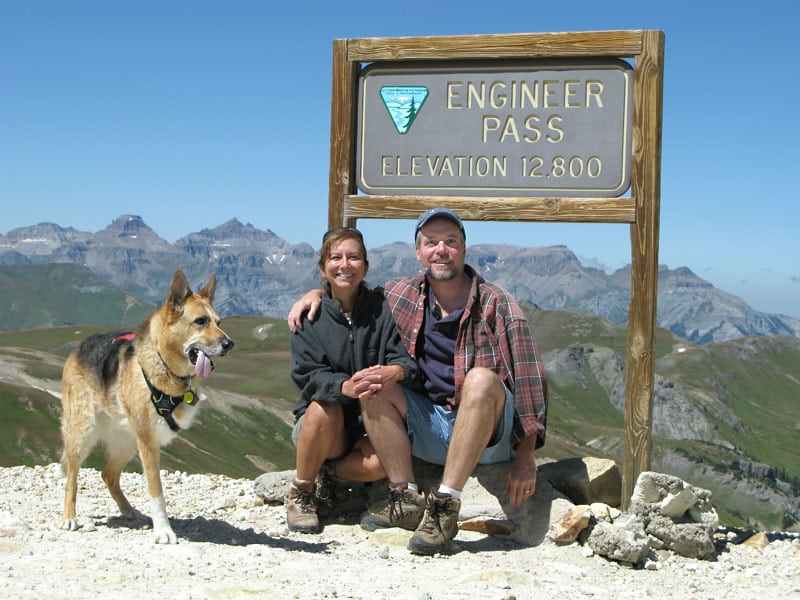 Enjoying Every Day to the Fullest on the Road to Happiness
For two years they experienced many adventures, with Jerry leading the way and showing the world that it's better to hop on three legs than to limp on four®. Their nomadic lifestyle breathed new life into the happy dog, who generously shared important life lessons along the way. Once they opened their eyes to how he lived each day to the fullest, everything looked different. Their reset button was pressed.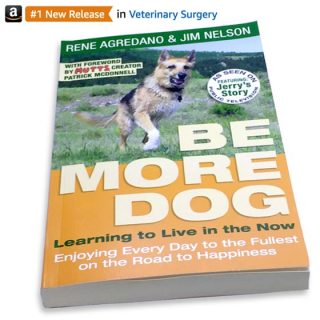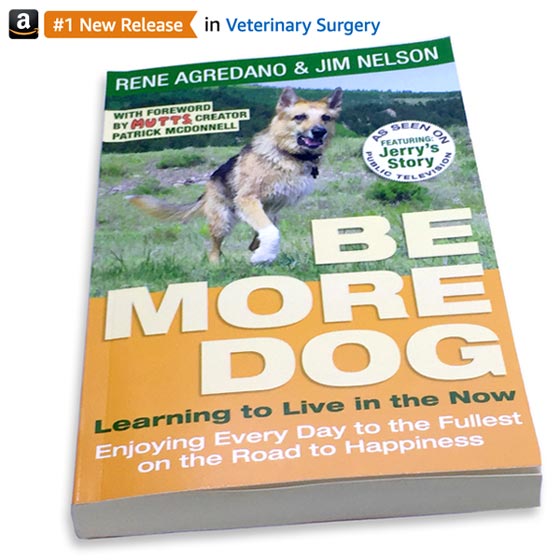 Their Be More Dog book is more than a memoir about a three-legged dog on an epic road trip. It is a mantra to live by, and this book is the guide.
The Be More Dog book is a heartwarming tale with deep meaning. Through his actions and attitude in the face of adversity, Jerry shows Jim and Rene how important it is to live in the now–to persevere when the going gets tough, to never give up, and that every day is a great day, no matter what life throws your way.
More About Be More Dog Authors Jim & Rene
Be More Dog authors Jim Nelson and Rene Agredano left their lucrative careers in the San Francisco Bay Area to start their own home based design and marketing firm in rural northern California shortly after their marriage in May of 1997. While Jim was away on business, an event led to Rene wanting a dog for security and companionship. The pound puppy they rescued turned out to be so much more.
Jerry became the "Chief Fun Officer" of their growing company. His bone cancer diagnosis and amputation at age eight urged them to turn their lives around, and they have never looked back. During their two-year road trip with Jerry, Jim and Rene were featured in the documentary "Nature: Why We Love cats and Dogs" which first aired on PBS in February, 2009.
Today the couple continues to travel full time in their RV, while working from home wherever they park. Rene is a writer and makes jewelry. Jim is a writer, graphic designer, and WordPress guru helping select clients with website development, e-commerce, and email marketing services. Together they maintain Tripawds, the largest online support community for three legged dogs, cats and their people. In 2014 they formed the 501c3 Tripawds Foundation with the mission to help amputee pets everywhere. Follow their nomadic adventures at liveworkdream.com.
What is Agreda Communications?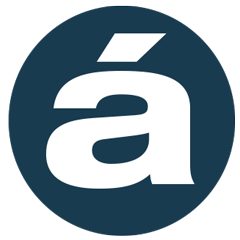 Jim and Rene started Agreda Communications as a full service marketing communications firm in 1997. Over ten years, they developed the business to include large format graphic design and production before selling the company when their "Chief Fun Officer" Jerry lost a leg to bone cancer. Today, Agreda encompasses the various online business endeavors they manage from their mobile Live Work Dream headquarters.
The Agreda Imprint publishes Be More Dog, various Tripawds e-books including helpful pet amputation recovery and care tips for three-legged dogs and cats, and the location independent entrepreneur handbook, Income Anywhere!
The English translation of the Basque word Ágreda is to usurp, or overcome. Jim and Rene have overcome numerous challenges since they first started working from home more than 20 years ago–many of them, with the help of their first Chief Fun Officer Jerry G. Dawg.
Be More Dog® is a registered trademark of Agreda Communications.