Meet Nellie B Dawg. You can read all about how Honorary Tripawd Nellie the Foster Dog has joined Team Tripawds.
In case you missed it, we rescued "Chanel" (aka: Nellie) within hours of her PTS deadline. She was found wandering the streets of San Jose with a bum leg that apparently never quite healed correctly – free from the people who never quite cared enough to pursue proper rehab. Oh, and she's an incredibly overweight Tripawd. Honorary Tripawd, really. But I digress…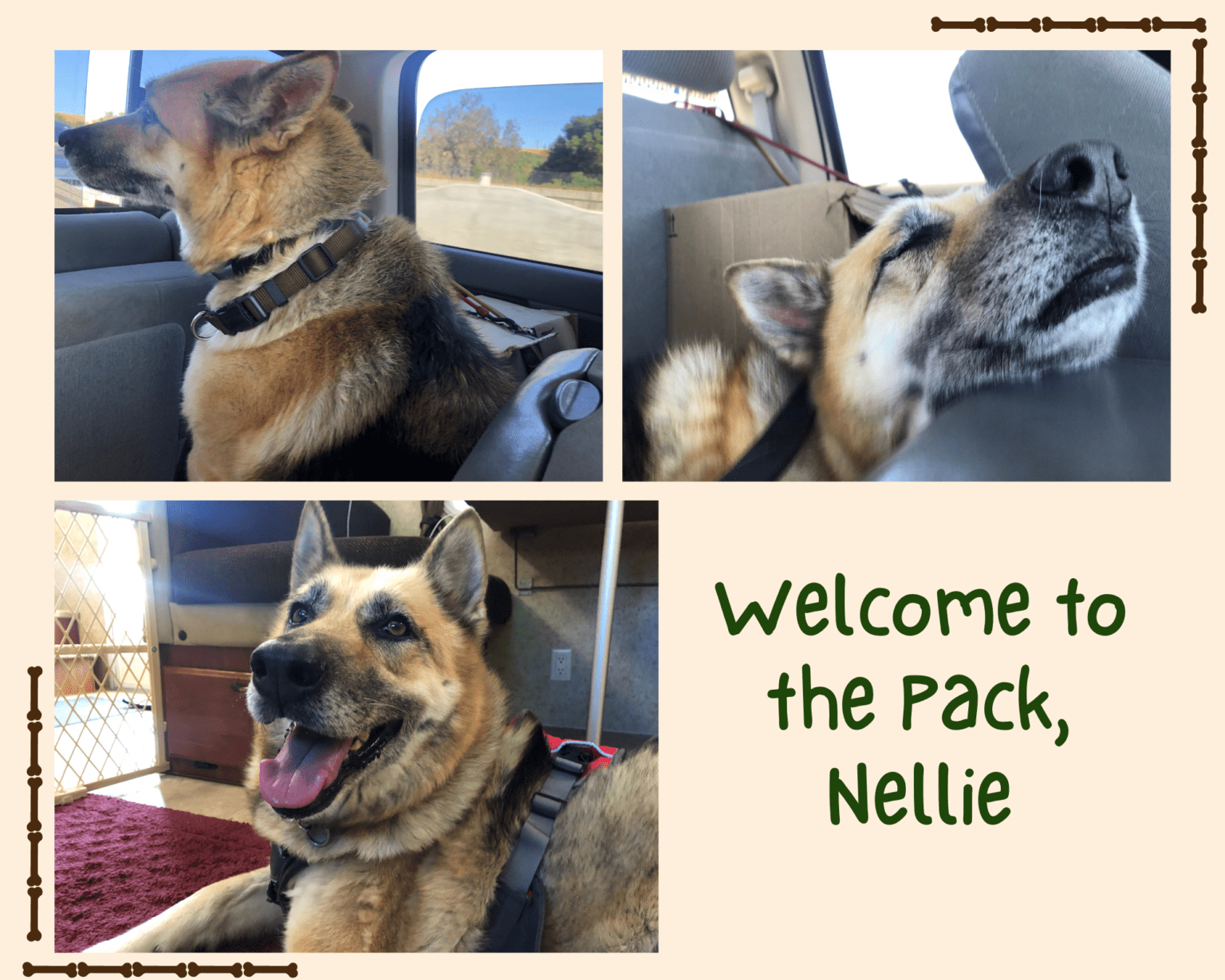 Who Is Nellie B Dawg?
One look at Nellie B Dawg, and long time @Tripawds fans might notice why she instantly struck a spot in our hearts. Yes, we rescued her with the help of German Shepherd Rescue of Northern California. Yes, the same group that brought Wyatt Ray into our lives. But, take a closer look. Pause a moment and you'll notice the resemblance to original Tripawds Chief Fun Officer, the one and only Jerry G Dawg.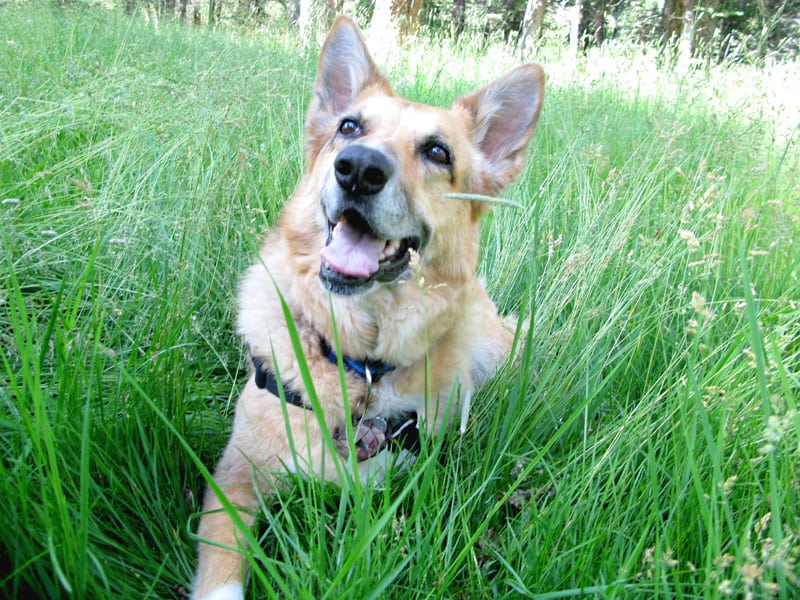 Be More Dog. That's what Jerry taught us. And what kind of name is "Chanel" for a German Shepherd!? So we've welcomed Nellie into our hearts, and are introducing her to her new lifestyle in the mobile Live Work Dream HQ. We already have vet and rehab therapist appointments scheduled. And we'll certainly keep you posted, if you follow Tripawds.
Will Nellie B Dawg become the new Tripawds Spokesdawg?
Only time will tell…but she has already reminded us, more than one, how to Be More Dog.
Subscribe here to be notified of the latest updates about Tripawds Spokesdawg.… 😮
OOPS! I mean new Tripawds Foster, Nellie B Dawg! 😀