It's official. This Be More Dog book store and blog is now open for business. About time, it's only been about 20 years in the making. Well, that's how long it's taken us to live the life and tell the story…what story you ask?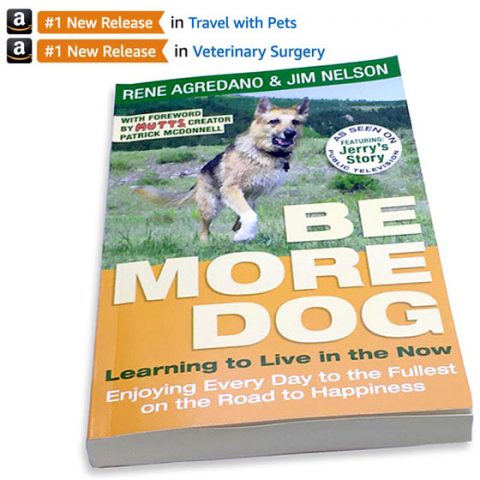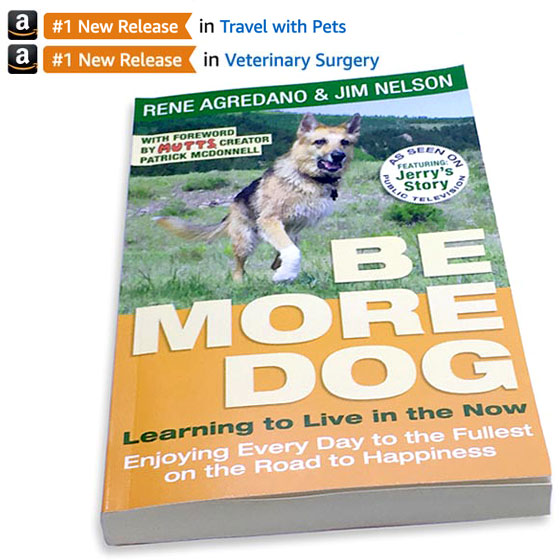 Jerry's Story Told in New Be More Dog Book
As recently announced at Tripawds, and in the Live Work Dream blog, Be More Dog – the book – is finally hitting bookstores soon! The official on-sale date is October 3, 2019 – on the 11th anniversary of the day Jerry G.Dawg earned his wings. That is the date when you will be able purchase Be More Dog on Amazon.
Pre-orders for both the e-book and printed edition have already placed Be More Dog as the #1 New Release in two categories – so far.
Being that today – October 1st – is Spirit Jerry's birthday, we're opening the doors a bit early here at BeMoreDog.net.
Wondering who this "Jerry" is and what this story is all about? Browse this Be More Dog website, and check out the About page for complete details. If you're considering interviewing the authors, or would like some content for a book review, please see the Media page.
Speaking of reviews – we encourage all readers of Be More Dog to leave a review on Amazon and send us the link. In exchange, we'll give you a special gift and bonus material.
"Be More Dog" is more than a memoir about a three-legged dog on an epic road trip. It is a mantra to live by, and this book is the guide.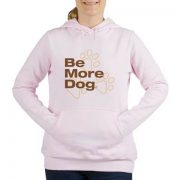 Just as Be More Dog is much more than a memoir, this website is about more than just selling books. Don't miss the growing selection of Be More Dog Apparel and Gifts, including fun t-shirts, hoodies, and jewelry personally handcrafted by Rene. And stay tuned as we share snippets from the book with photos and links to videos from ten years together with our Chief Fun Officer, Jerry – the reason we created Tripawds.
We're still working on a special gift package edition of the Be More Dog perfect bound book, including an autographed copy, sticker, and commemorative bookmark. Advance orders are now being accepted, and those will ship as soon as the book is hot off the presses. Place your order now to be included with the first batch!
Happy Birthday Jerry!