The FUD, and learning to avoid it, plays an important role throughout Be More Dog: Learning to Live in the Now. Fear Uncertainty and Doubt are nothing more than emotions, reactions to circumstances beyond our control. And they serve no beneficial purpose. This is just one of the many lessons Jim and Rene learned from their three-legged zen master, Jerry.
Jim first heard the FUD reference when working as a marketing manager during the dot com heyday. The same boss who once told him, "only the paranoid survive" also stressed to him that FUD will get you nowhere.
Cancer was a big, dark cloud hanging over their heads, surrounding them with pointless emotions of fear, uncertainty, and doubt, or FUD, as Jim called it. He got it from his gruff old boss, who used to say, "FUD will get you nowhere!"
—Be More Dog, Chapter 8: Moving On
After Jerry's cancer diagnosis and amputation, Jim regularly recalled the FUD advice he had once learned. He understood that we are not our thoughts. Yet he still often let the FUD get the better of him. Understanding that Jerry would follow his lead, however, he did his best to not let that show around him.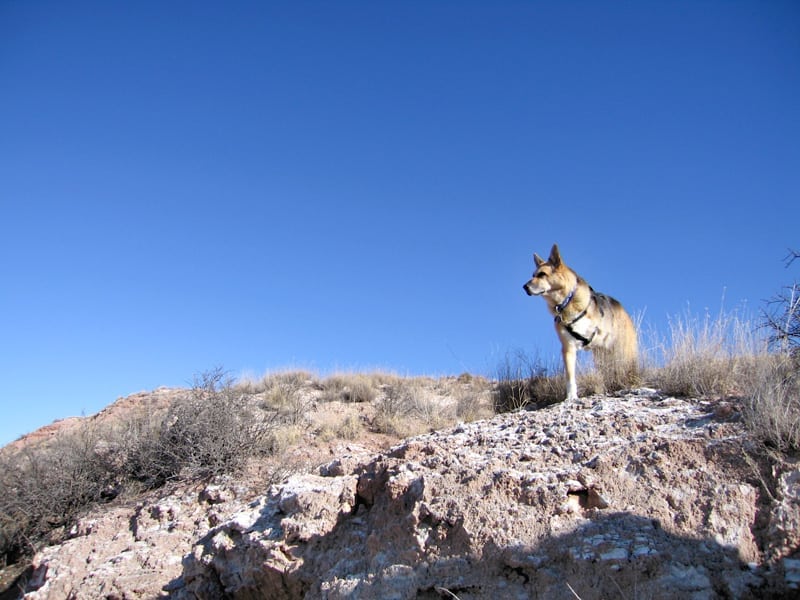 Over time, Jim learned to accept that fears, uncertainties, and doubts are nothing more than mere thoughts. They have no power on their own. They only exist in the mind, and they definitely don't help any situation.
It was his Chief Fun Officer, Jerry, who helped him understand. Prior to hitting the road, Jim and Rene may have been upset by the stress of their work schedule, the sale of the business, or Jerry's prognosis. But all they had to do was look at their CFO to realize whatever was bothering them just doesn't matter.
After all, Jerry didn't fear the future or doubt his ability to love life. He lived in the now, as all dogs do. Even with one less leg, he had a "just do it" attitude that inspired Jim and Rene to try harder to do the same.
By following Jerry's lead, the couple learned to not allow circumstances to cloud their emotions. And many circumstances had the opportunity to do so during their two years spent selling their business and then traveling the country together as a pack.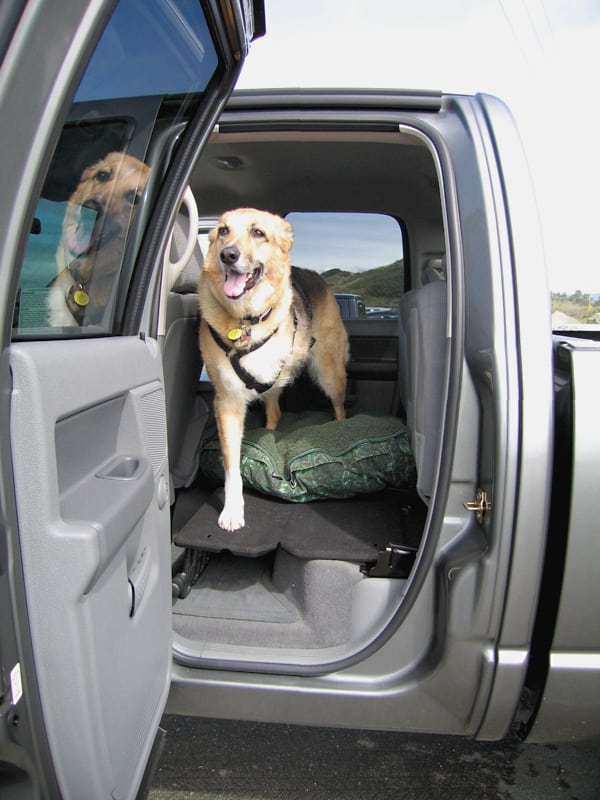 SPOILER ALERT: For Jim, the FUD reared its ugly head again after they learned Jerry's cancer had returned. It was a vivid nightmare that affected him deeply.
"You're all sweaty. Wanna talk about it?"

"No." The Fear, Uncertainty, and Doubt had returned.

Jim rolled back over on his side, only to see Jerry standing watch and staring at his boss as if to say, "I told you, it's all good."
Once again though, Jerry was there with his stoic stare and calm, reassuring gaze to remind Jim about the importance of choosing how we react to any situation – to accept our thoughts, feelings, and the reality circumstances present us.