Season 2 of Who Let the Dogs Out featured another sneak peak at the story which would one day become Be More Dog: Learning to Live in the Now. On February 8, 2012 the episode aired with footage filmed on location at the annual Blog Paws conference. Be More Dog authors Jim Nelson and Rene Agredano were attending the annual pet blogging and social media conference when Jim was asked to sit for an interview with Hallmark Channel producers.
He thought the session was only a screening for selection to appear on the show. It turned out to be an actual interview they chose to highlight during the episode. Jim described the two-year road trip he and Rene took with their heart and soul dog Jerry, after he lost a leg to cancer.
"It's cool to see how someone made something so positive and life changing come from such a sad event. And the fact that they've been able to help others by sharing their story is really great."
~ Eric Presnall, Who Let the Dogs Out
Who Let The Dogs Out Features Be More Dog Author To Be
Jim recounted how they traveled together as a pack, following Jerry's lead to make the most of every day. And he explained the growth of the Tripawds Blogs community, and how they turned their passion for three-legged dogs into a full-time labor of love that supports their nomadic lifestyle to this day.
He provided old photos and video footage from their life with Jerry. Then producers compiled this segment illustrating the bond Jim and Rene shared with their Chief Fun Officer.
SPOILER ALERT: This video reveals facts about Jim and Rene's life after Jerry not mentioned in their book, Be More Dog.
Jim and Rene attended the Blog Paws conference three times as they grew Jerry's blog into the Tripawds community. Chapter 16 of Be More Dog describes how they grew the business without charging users of the site. Tripawds now hosts more than 1,500 three-legged dog and cat blogs.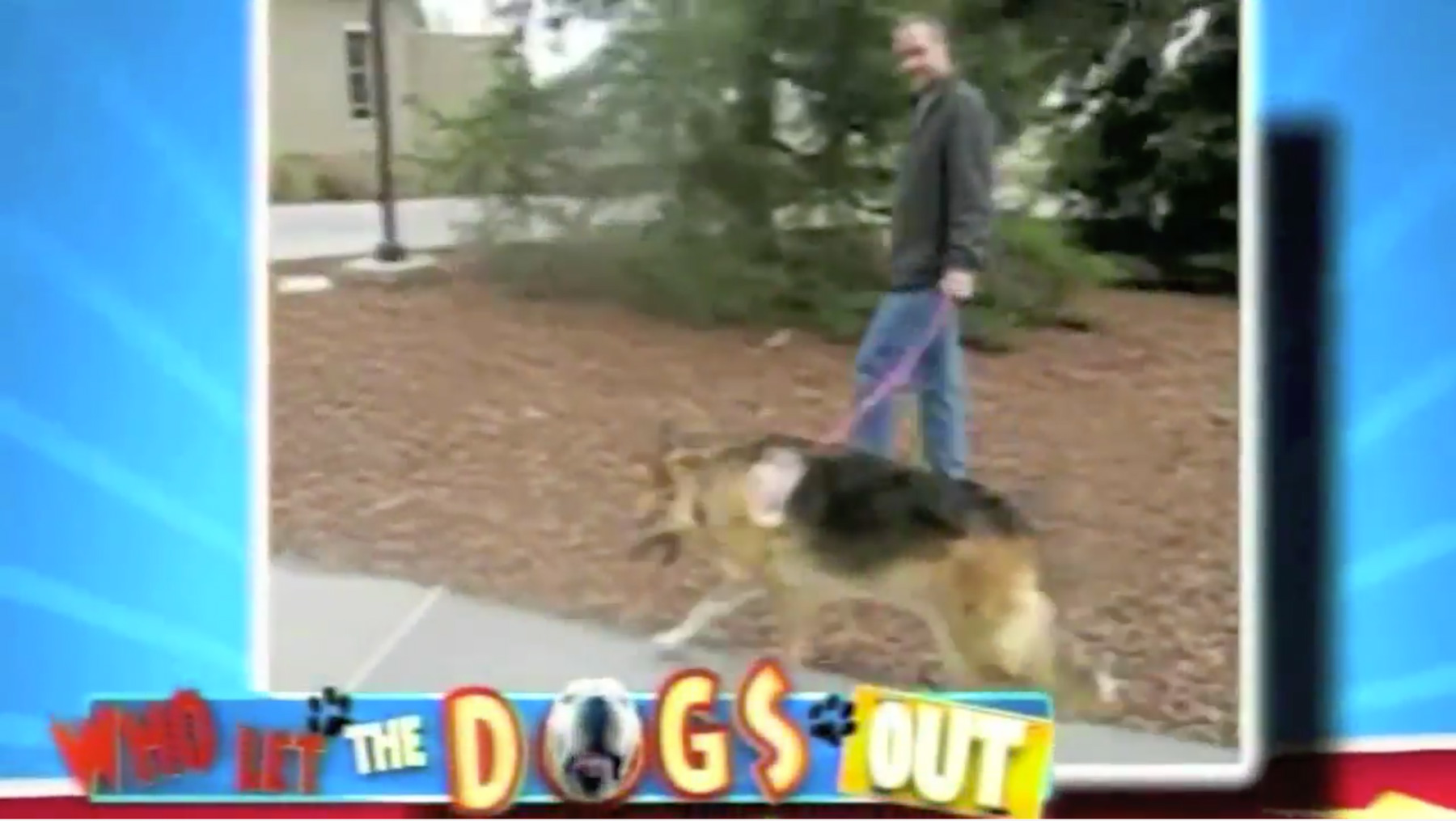 The Hallmark Channel featured the dog-centric reality TV program Who Let the Dogs Out for two seasons from 2012-2013. It was then picked up by the Animal Planet network and canceled shortly thereafter.