The performance dog gear company Ruffwear features Be More Dog authors in a blog post titled Finding Purpose on the Road with a Three-Legged Dog. And in their book Be More Dog: Learning to Live in the Now, Rene and Jim discuss how Ruffwear harness features help three legged dogs and their people.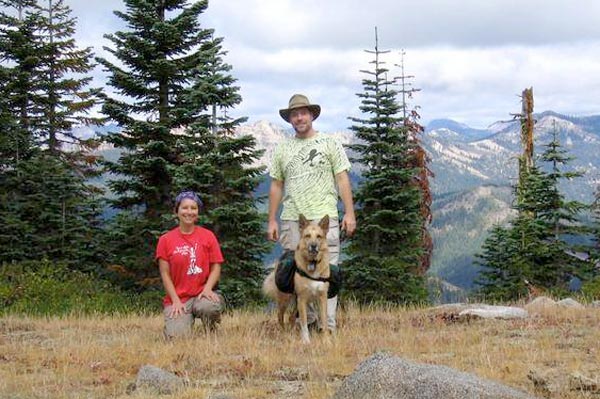 The Ruffwear Web Master dog harness appears throughout the book. Jim and Rene discovered the Ruffwear harness features helped them help Jerry after his amputation. While on their sabbatical, they focused on growing the Tripawds community to help others coping with amputation for their dogs. As a result, they wrestled with ways to monetize the site. They never wanted to do any sort of hard selling. But the Ruffwear harness was the first product they agreed to offer for sale in the Tripawds Gear Shop.
They discuss that difficult decision in their book:
"That harness was so helpful for getting Jerry into and out of the truck, going up and down stairs, and in other situations too. Then it hit him. Maybe the harness manufacturer, Ruffwear, would work with them so they could sell the harness they loved so much. With no way to stock different sizes and colors in the RV, Jim worked up the courage to call the company anyway"
— Be More Dog (Chapter 16)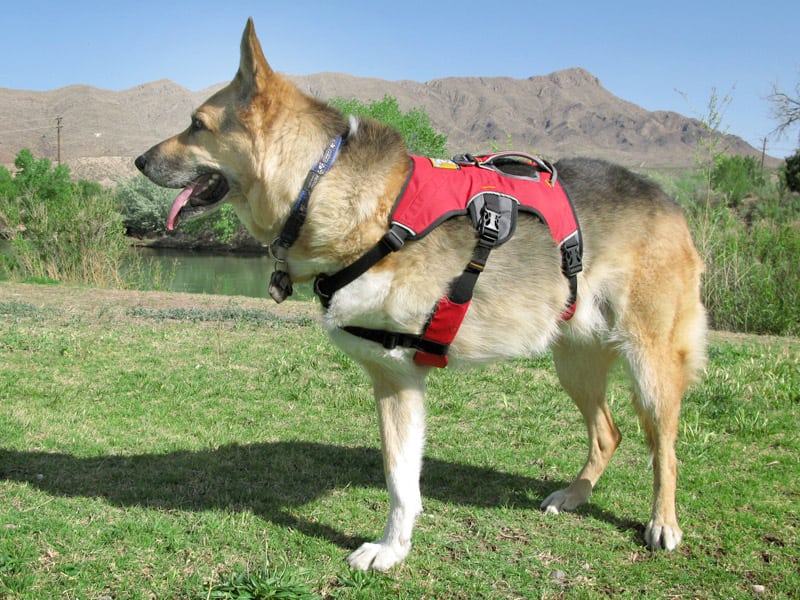 Ruffwear Feature Article about Tripawds Founders
The September 2020 Ruffwear article tells Jim and Rene's story about why they founded the online community and Tripawds Foundation. Their interview shares some of the lessons Jerry taught them during their two-year road trip together. And it focuses on how he helped them find their purpose to serve others through the work they do at Tripawds. As a result, this feature piece dives deep into the relationship the three of them shared on the road to happiness.
"Living through the highs and lows of life on the road while witnessing the joys and heartbreak of helping others through amputation recovery and cancer care isn't easy. Along the way, Jim and Rene do their best to stay resilient by doing what comes naturally to any dog: focusing on the here and now. In other words, they try to Be More Dog. It's Jerry's parting gift to the couple, which they share with the world in their book, Be More Dog; Learning to Live in the Now. "
— Ruffwear Blog