If you've ever lost a beloved three legged dog, you can pay the ultimate Tripawd Tribute by learning how to Be More Dog.
Today is October 3, 2020. It has now been 12 years since we set our beloved Jerry free from his broken body under the big Montana sky. We published his first Tripawd Tribute in the Tripawds News blog on the day we said goodbye, titled My spirit shall live on forever.
A few days later, we posted about how he chose his time to go.
Jerry at the Cathedral Basilica of St. Francis of Assisi.
Santa Fe, New Mexico – March, 2008
Rene published her annual Tripawd Tribute to Jerry earlier today. She included a short video in her post, Walking the Talk on Jerry's Angelversary.
That means it has now been twenty years since we first welcomed Jerry into our hearts.
This is a true story, more than twenty years in the making.
Those are the first words of the introduction to Be More Dog: Learning to Live in the Now. These past two decades have been the best 20 years of our lives. And we owe it all to Jerry.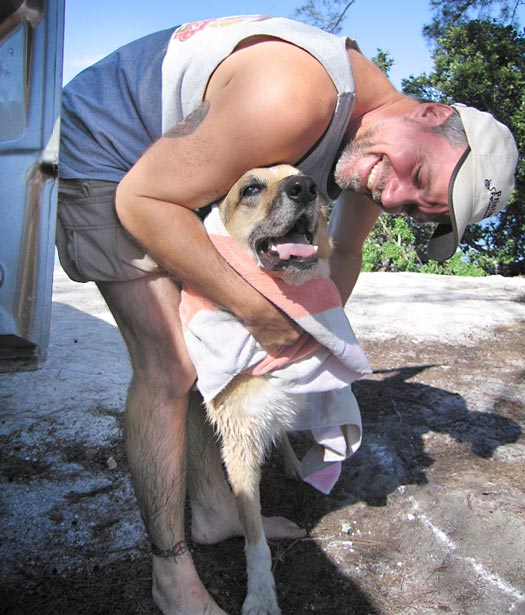 Be More Dog: A Tripawd Tribute to Jerry
An early working title of our book was Travels with Jerry. But Be More Dog is much more than a memoir about the epic road trip we enjoyed with our Chief Fun Officer. It is a manifesto for the Way of the Dog. "Be More Dog" is a mantra to live by, and this book is the guide. Living as Jerry did – as all dogs do – is the best Tripawd Tribute to all Three-Legged Heroes and Angels.
There are many ways to support Tripawds. But the best thing we can due to honor our three-legged friends, is to live by the lessons out Chief Fun Officer Jerry taught us:
Resilience – Adapt and overcome. Bounce back from adversity…as Tripawds often do, quite literally.
Acceptance – Adapt to the new normal. Acknowledge there is nothing to lose.
Perseverance – Never give up. Leave no goal unfinished. Yet know when to say when.
Lovingkindness – Love everybody. Assume innocence in all living things.
Awareness – Be present. Take time to stop and smell the roses.
Gratitude – Be grateful for what you have. Work with what you've got. Pay it forward.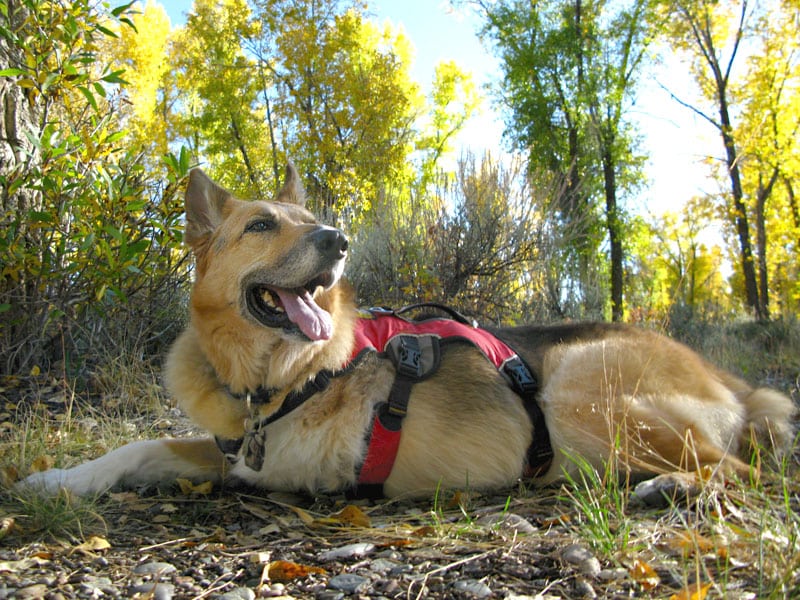 Jerry G Dawg
October, 1998 – October, 2008
Looking for photos and links to add to this post, we discovered various Tripawd Tributes we've posted in the News Blog. This one is most appropriate:
🙂 This was published on October 3, 2013 – long before we ever published Be More Dog, or even considered that as the title for our book. There are no coincidences.
Thank you Jerry. Publishing Be More Dog is our ultimate Tripawd Tribute to you.
Reading it in your favorite format can be yours.