We recently received a request for Be More Dog stickers. That was a simple request to fulfill, considering there are already various Be More Dog stickers available in the Be More Dog Gift Shop!

All current Be More Dog designs are available on a wide selection of t-shirts and apparel. Also, there are various Be More Dog stickers and bumper stickers.
These three paw designs remind you to live in the Now, and help you spread the word to Be More Dog!

Choose from the bold 3 Paw Badge design or the subtle 3 Paw Outline. Get the Be More Dog Logo, or share your Be More Dog Beliefs.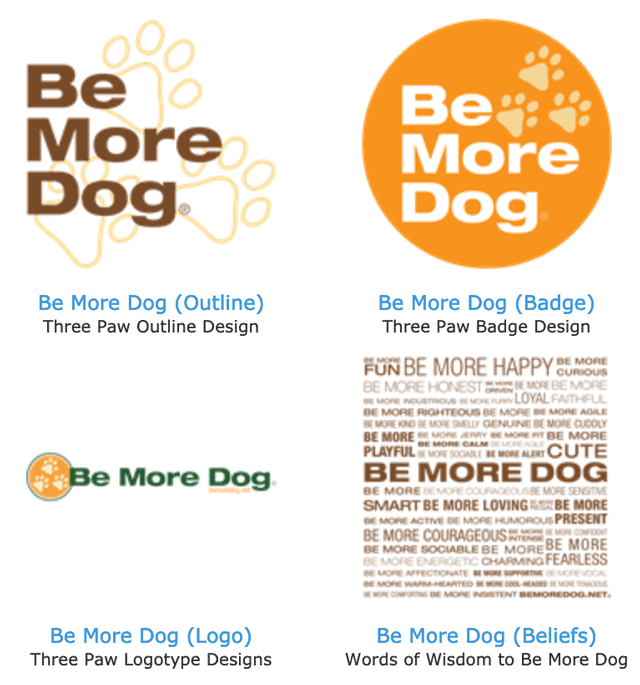 All designs are inspired by our book, Be More Dog: Learning to Live in the Now.

Oh, and don't miss all the custom metal Be More Dog Jewelry handcrafted by author Rene.

As for those Be More Dog Stickers? Check them all out in the Be More Dog Cafe Press Store.