Rene and I have been a bit busy launching the new and improved fourth edition of our nomadic lifestyle handbook Income Anywhere! We made the big announcement in our Live Work Dream blog earlier this week. We first published this workamping guide years ago. This expanded edition includes more details about how we're still working the dream life after hitting the road with Jerry 15+ years ago.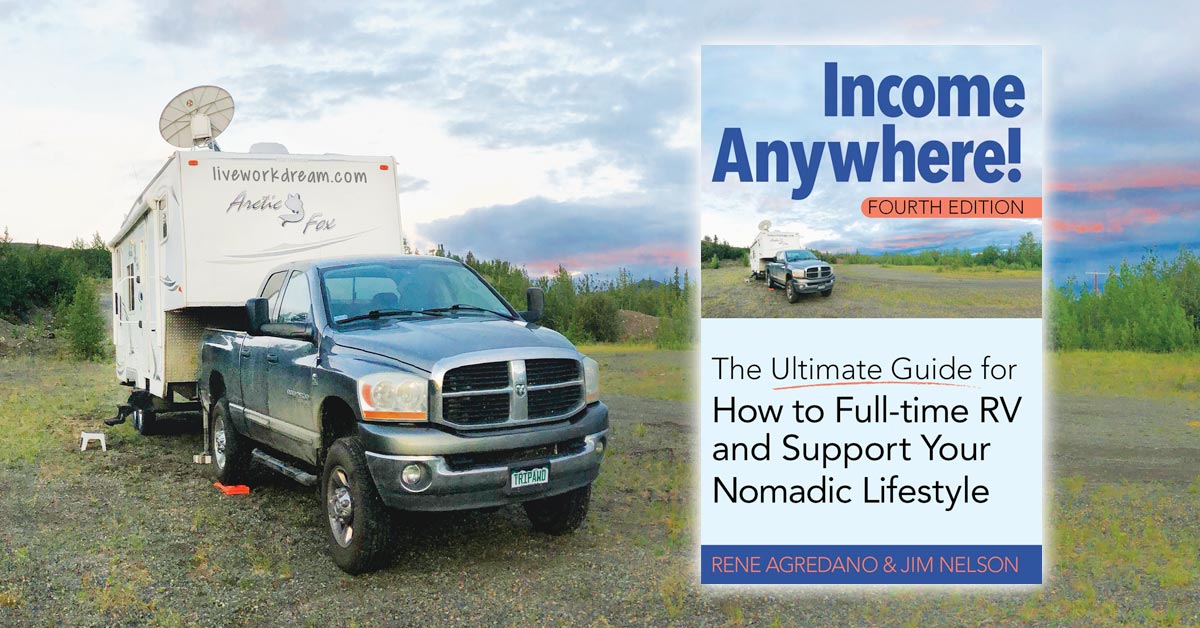 We start the book by telling our story about Jerry. We explain how the universe gave us signs to reconsider the default life we were living.
"Life beat the crap out of us in a very short amount of time. Jerry's diagnosis was the Universe's wake up call to create the life we always wanted."
– Income Anywhere! Preface
This had to be a rather short summary of our story of course. But we do hint at the greater detail we include in Be More Dog: Learning to Live in the Now.
"Responsibility" was our badge of honor, and long hours in the office is how we earned it. Meanwhile our beloved "Chief Fun Officer" Jerry G. Dawg spent his days patiently waiting for the musical notes of our computers to shut down for the night.
Income Anywhere! is much more of a workamping guide and full-time RVing resource than a memoir. We do share some of our experiences from those first years workamping with Jerry. But we dive in to much more depth about how to find workamping jobs and other ways to make money on the road. We also share proven tips for downsizing and hitting the road debt free.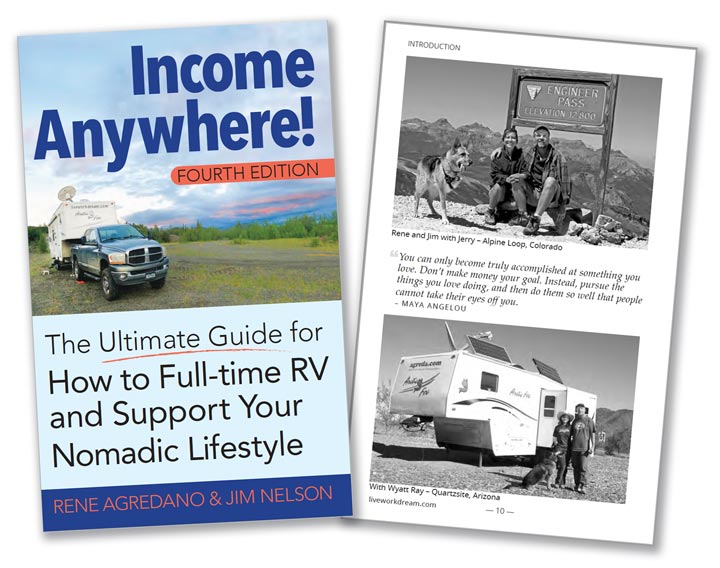 Traveling with Jerry and Wyatt taught us so much about workamping with pets. So we added considerations about that, pet insurance, and finding veterinary care on the road. With the experience of launching Be More Dog from our mobile headquarters, we also added a section about self publishing on the road. And much more…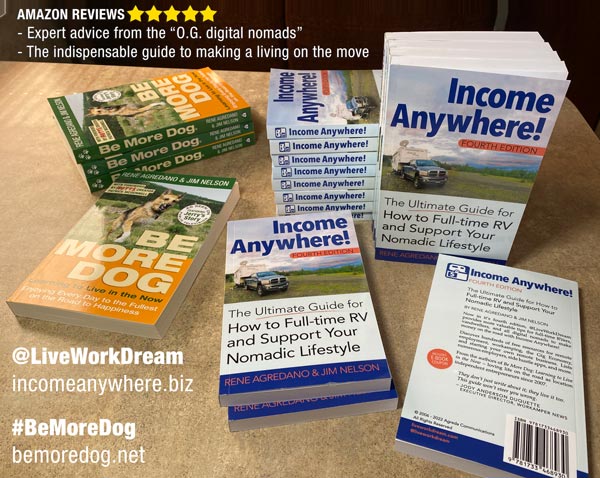 Considering this is the Be More Dog blog, I'll point anyone interested to incomeanywhere.biz for complete details about how to earn an Income Anywhere!