Amazon has added the Look Inside feature to Be More Dog, the new book from Tripawds founders Rene and Jim, filled with lessons they learned on the road to happiness with their three-legged co-pilot, Jerry…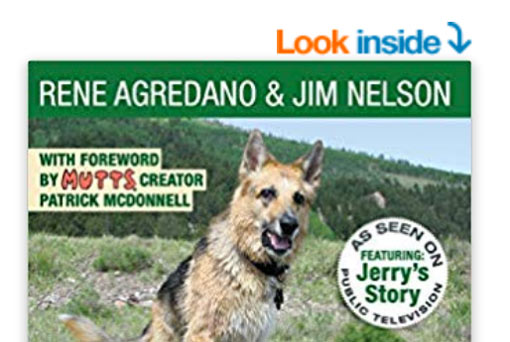 About Look Inside
Look Inside is a book preview feature offered by Amazon that allows you to search through and view select pages from inside a book. From both Kindle and Print previews, you can sample select pages from within the reader
First pages from Be More Dog include an introduction and the complete table of contents. Readers can also get a sneak peak at the foreword by Patrick McDonnell, creator of the MUTTS comic strip.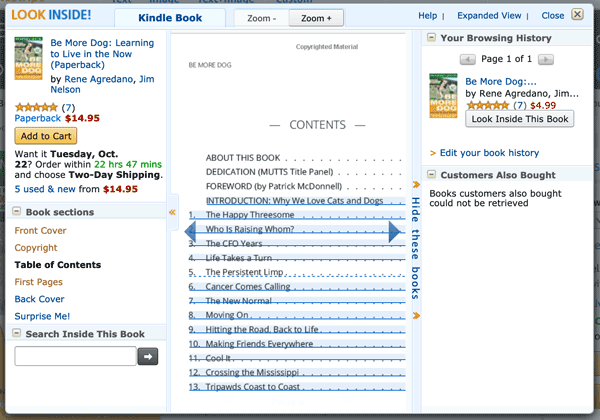 Amazon automatically selects which pages appear in the book preview. It takes time for this feature to appear, and not all books get selected. If you curious about the contents or writing style of this book, Look Inside for a sneak preview! Then head over to the Be More Dog Bookstore to find additional e-book formats and a special gift package edition – and fun apparel and gifts to help reimnd the world to Be More Dog.
See what readers are saying in recent Be More Dog reviews. Once you've read Be More Dog, be sure to submit your review link to access bonus material from the book.