This is your chance to win free dog books, including Be More Dog: Learning to Live in the Now! The AuthorsXP website hosts weekly contests readers can join to win free e-books and paperbacks. Be More Dog is one of the free books included in this week's giveaway which features more than twenty titles about dogs and pets. Enter now for your chance to win!
Please note that the AuthorsXP giveaway changes every week. This contest for winning free dog books runs February 25 – March 2, 2020. But the prizes will change with the current promotion when viewed after that time.

(2) Winners of eBook "Gift Baskets" of ALL books pictured!
(20+) Winners of individual ebooks or paperbacks
Winners Randomly Selected
Enter to win Free Be More Dog eBook or Paperback
If you love dogs, and you like reading, this is the contest for you. Two grand prize winners will each receive a virtual gift basket including all of the Dogs and Pets ebooks in this week's giveaway. Other lucky winners will receive a copy of the Be More Dog e-book – or each one of all the other books.
PLUS: We have provided one Be More Dog paperback copy as an additional bonus prize. By entering to win free ebooks, you will automatically have a chance to win select paperback books too!
And by entering to win the AuthorXP promotion, you will also gain access to the AXP Book Fair. This online event includes additional recommended reading within the same genre, and more special deals on e-books and paperback books all about Dogs and Pets.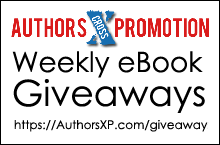 There are many ways to win free dog books in this week's AuthorsXP giveaway. See all the current prizes and enter to win Free Dogs and Pets Books including Be More Dog during this current giveaway  (February 25 – March 2, 2020) at AuthorsXP.com/giveaway.