Various camping scenes throughout Be More Dog depict Jerry doing his best job as Chief Fun Officer to lead his people on epic hiking trips. And throughout his four-legged days, he did just that. The trio enjoyed many long hikes, camping adventures, and beautiful scenes throughout the Trinity and Sierra mountains of Northern California.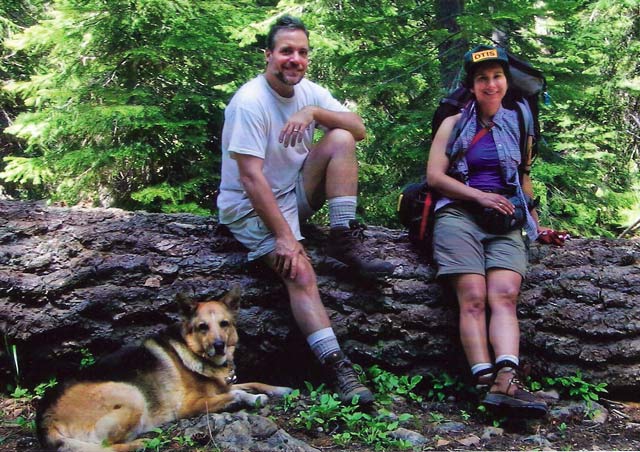 Ever since he was a puppy, Jerry loved camping with Jim and Rene. And the feeling was mutual.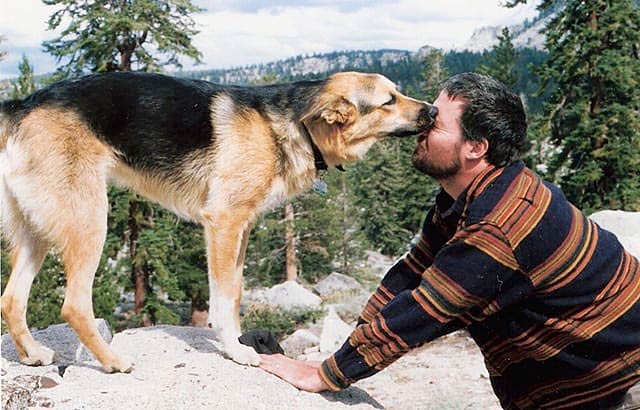 This was all long before his amputation, and the recovery road trip which inspired them to create the Tripawds community. Little did they know, they would one day recount those camping scenes in the pages of Be More Dog: Learning to live in the Now.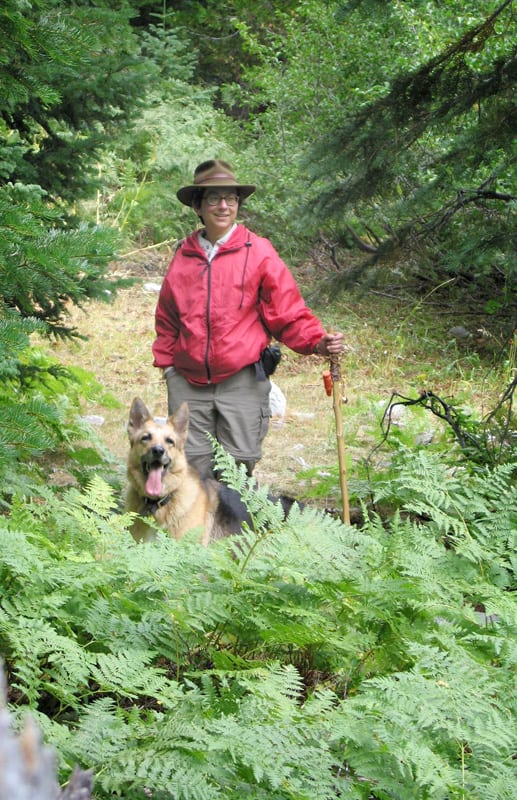 So, let's crank up the Wayback Machine. Take a look at some of those trips and the hiking scenery this pack enjoyed. And, read on for excerpts of a few camping scenes from Be More Dog.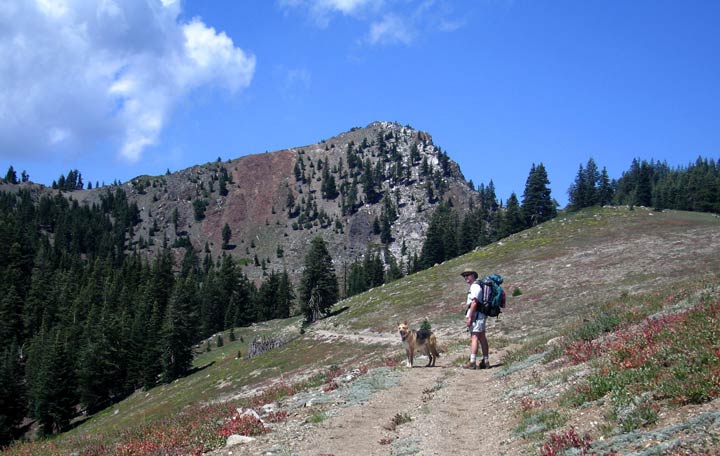 Their earliest camping trips were way back, indeed. Back before the couple new much of anything about dogs, especially caring for a puppy.
"Camping and hiking was a way of life for Jim and Rene, even before Jerry came along. So it wasn't long after Jerry's adoption day that they decided it was time for Jerry's first tent camping trip. Those silly humans."
–Be More Dog, Chapter 3: The CFO Years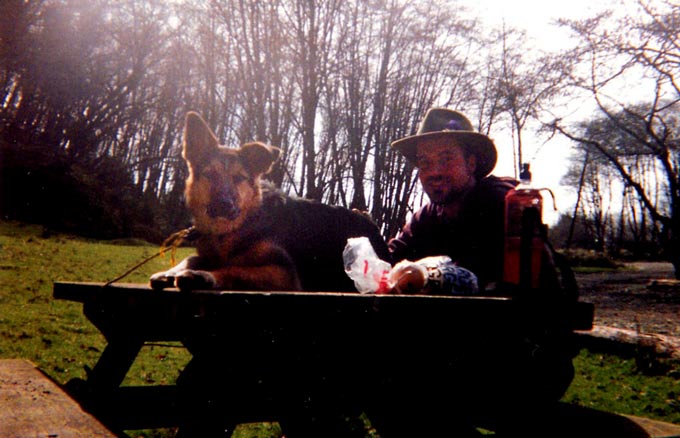 Jerry's first camping trip was the first time he had ever been in the wilderness. He still had that one floppy ear that made him such an adorable puppy. They had barely finished setting up camp as the sun set, and Jerry was out of his element. He wasn't quite sure what was going on as darkness fell.
"Darkness had smothered the campsite. The two-foot-tall puppy could hardly see beyond his long snout. Bewildered, he sprinted to Jim in a nervous panic."
Jim became acutely aware of Jerry's anxiety. He picked up the scared pup to comfort him, and placed him atop the picnic table. He reassured his new dog that he would never let anything ever happen to him. Then he got a bit spooked himself.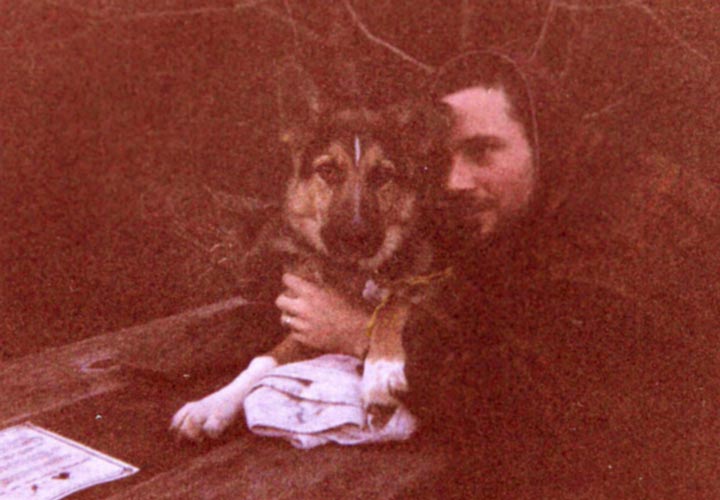 "It was time for a muzzle-to-nose chat…The new moon night grew darker, which made Jim feel as exposed and spooked as his young dog. Outside, underneath the redwood forest canopy, they both needed a confidence boost."
Jerry quickly got over his fear of the wilderness, and went on to enjoy many fireside sing-alongs under starry skies with his people.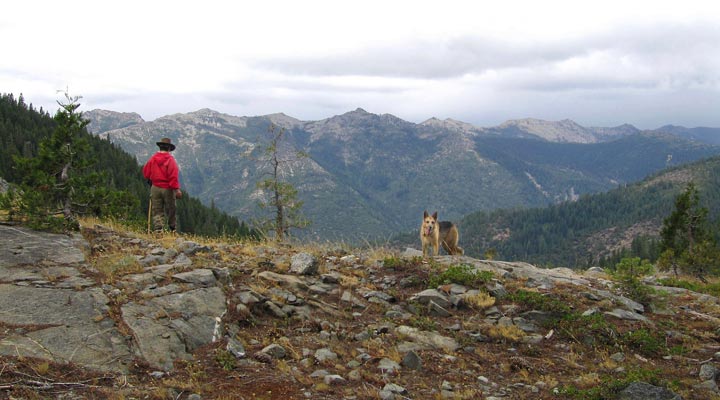 Read Be More Dog to enjoy all of the adventures Jim and Rene enjoyed with Jerry before his amputation. And stay tuned for more camping scenes from the book, and old photos. Maybe we'll dig up some old video from some of those scenes too!
To be continued…