Our 2019 self-published book, Be More Dog: Learning to Live in the Now really is the Tripawds origin story. It details how – and why – we created the Tripawds community after Jerry's amputation due to bone cancer. And it starts from the very beginning. In 2010, we posted details about Jerry's story and the origin of Tripawds in the Tripawds News blog.
Now, Dr. Michael Tokiwa (aka: Dr. T) has launched a new podcast featuring origin stories from the veterinary industry, and ours is his first "Origin Stories" episode. Dr. T. collaborates and converses with people from all aspects of veterinary medicine and the pet world. He recently launched The Collaborative Vet Podcast to talk about it all – from the origin of Tripawds to education in the latest Pet Cancer Therapies.
Listen to the Tripawds Origin Story Podcast Episode:
It was an honor sharing our Tripawds origin story with Dr. T. He hosts joyful, friendly conversations with the people who love pets. And ours was just that. We first had the pleasure of talking with Dr. T. in 2016 on his original podcast – Your Pet Matters – in an episode simply titled Tripawds!
Dr. T. also has a popular Youtube channel: Michael 'DrT' Tokiwa – The Collaborative Vet. He shares veterinary education, business, and community news. In addition his videos feature pet training tips, wellness conversations, and; origin stories like ours.
Watch Tripawds – The Origin Story:
Dr T. is the owner of, and practices at the Progressive Veterinary Care Animal Hospital in Skillman, New Jersey. Listen to his Your Pet Matters radio show, Saturday mornings on 107.7 FM The Bronc in Mercer County.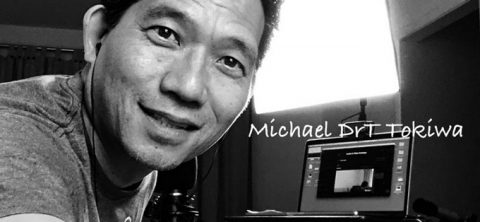 Michael "Dr. T" Tokiwa is a Father, radio personality, practicing veterinarian, business owner, and chocoholic. Join him while he has wonderful conversations about the latest pet health topics with professionals in the field, discusses training and behavior with certified dog trainers, tests out vet related equipment, and speaks with others in related fields. It's fun and educational! Visit Dr. T. on Facebook to learn more.
For the full Tripawds Origin Story – including the life and times of first Chief Fun Officer Jerry G. Dawg – read Be More Dog: Learning to Live in the Now.