We will be forever grateful to MUTTS Creator Patrick McDonnell for the Foreword and original Title Panel illustration he provided for Be More Dog: Learning to Live in the Now. As long time MUTTS fans, we were inspired by the comic he shared on MUTTS Facebook Page, showing Shtinky Puddin' asking: What are you grateful for? Being the season for giving thanks, we wanted to give thanks by offering this MUTTS Coupon Code for a free e-book download.
Be More Dog E-book Coupon Code: MUTTS
Starts at Midnight, Wednesday November 27.
Expires at Midnight on Black Friday!
Living in the here and now is a common theme depicted in many MUTTS comics. The concept is also at the core of the many lessons Jerry taught his people while loving life on three legs, as depicted in their book Be More Dog: Learning to Live in the Now.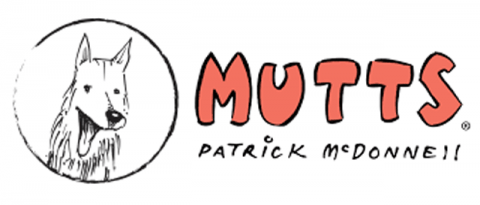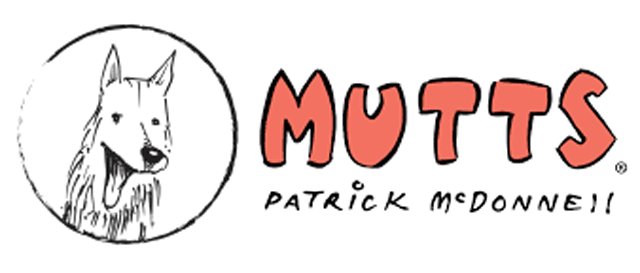 MUTTS fans will enjoy the original title panel illustration and foreword McDonnell created for the book. And they will discover the deep meaning of his NOW! strip that touched them, right when they needed it most.
Combine MUTTS Coupon with Other Be More Dog Deals
Yesh! 🙂 The MUTTS Coupon can be combined with other Black Friday promotions currently going on for Be More Dog books until midnight on Cyber Monday.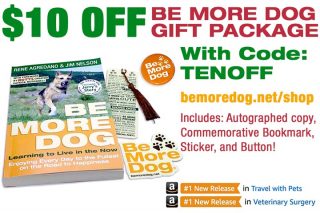 Save $10 OFF Be More Dog Gift Package with Coupon Code: TENOFF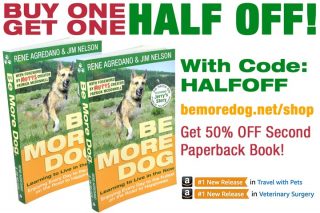 Save 50% OFF your second copy of the Be More Dog Paperback with code: HALFOFF
Act Now for Free E-book with MUTTS Coupon
Two Days Only: This limited time offer is only valid on Thanksgiving day, and Black Friday! The coupon code becomes valid at midnight on Wednesday, November 27, 2019. Promotion expires at midnight on Friday, November 29, 2019. Download the Be More Dog E-book for free with MUTTS Coupon: MUTTS
Coupon valid for one free copy of Be More Dog e-book, available for Kindle, iBooks, and other e-book readers. Select MOBI file for Kindle, EPUB for iBooks, or PDF for exact digital copy of the printed book.
This year's Be More Dog Black Friday Promotions expire at midnight, Cyber Monday December 02, 2019. MUTTS coupon code expires at Midnight, Black Friday November 29, 2019.