It's still hard to believe it has been 15 years since our Be More Dog story beginning. It was Thanksgiving Day 2006 when we picked up Jerry from UC Davis Veterinary Medical teaching Hospital, with one less leg. We wrote in detail about our experience that Thanksgiving day in Be More Dog: Learning to Live in the Now. And we've included various Thanksgiving excerpts and photos in this blog before.
So, Thanksgiving always has special meaning to us here at Tripawds HQ. This year we celebrated Thanksgiving in a very special place, at an extra special time.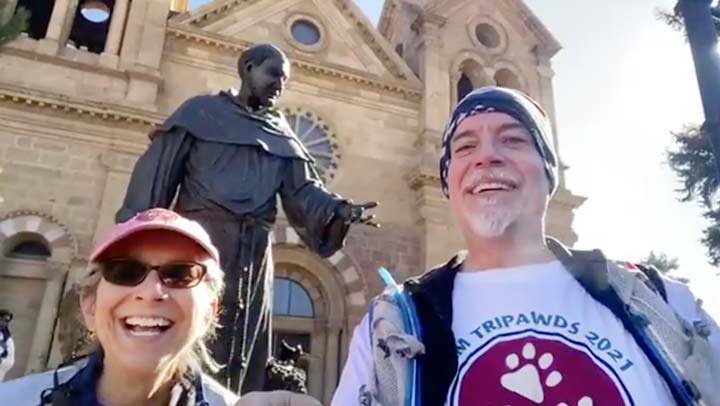 I say "celebration" because Rene and I do celebrate our Be More Dog story beginning in this Tripawds Facebook Live video we presented Thanksgiving morning this year. And yes, it was a very special place and time. We had just finished a final "Turkey Trot" run to complete the 2021 Tour de Tripawds.
As Rene mentioned, that Thanksgiving 15 years ago was the worst and best day. Sure, we felt lost and alone, worried for our Chief Fun Officer. But that day was also our Be More Dog story beginning. It was the beginning of a new chapter in our life. And our life has never been the same since. Never in our wildest dreams did we ever believe we would be doing what we do with Tripawds 15 years ago. And to think we'd be managing a nonprofit Tripawds Foundation, or hosting the Fourth Annual Tripawds Virtual Marathon was beyond belief.
Jerry's Story – 15 Years Later
We had no idea we were already writing our Be More Dog story beginning when we first started Jerry's blog that Thanksgiving weekend in 2006. We only wanted to document his progress and keep friends and family informed about his life on three legs. Fast forward 15 years, and here we are. Making the most of every day while helping others going through the same thing we did with Jerry – so they never feel lost and alone.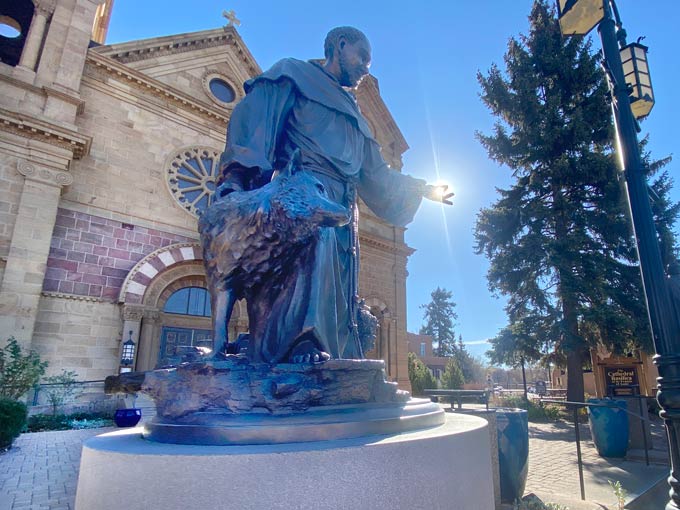 To stand on the same spot where we were with Jerry 13 years earlier was deeply meaningful. I could think of no better way to celebrate our Be More Dog story beginning. That is one of the spots where the PBS Nature crew followed us around while filming Why We Love Cats and Dogs after Jerry's oncology appointment. And, Saint Francis will always have very special meaning to us too. After all, we believe it is the Feast of St. Francis for which Jerry chose his time to go in October, 2008.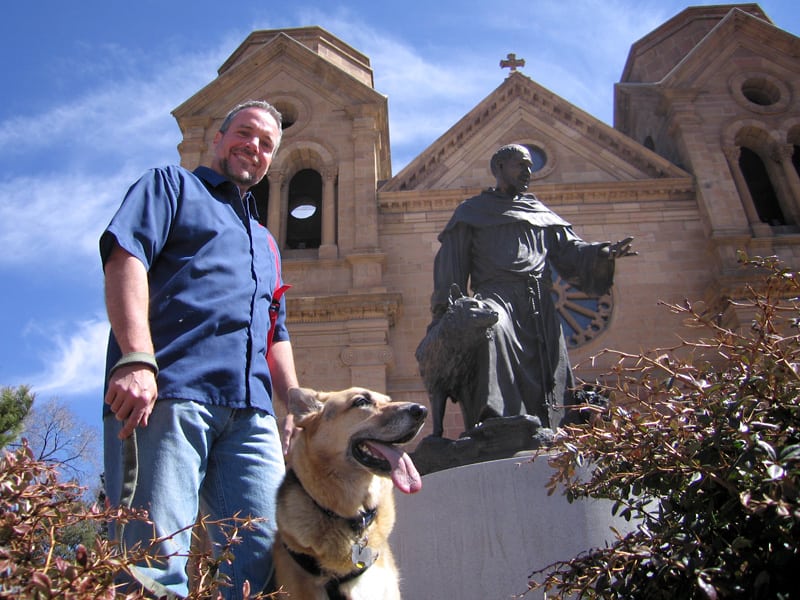 The Be More Dog story beginning is, well…just the beginning. Get the whole story in your favorite format. Or, send an autographed special edition gift package to the three legged dog lover on your holiday shopping list. A limited number are currently available.