Three Paws Up to Steve Sweitzer at Pet Pals TV! Steve reached out to Rene and I a while back. He enjoys RVing with his beautiful white GSD, Ghost. And he tells us he enjoyed reading our book,  Be More Dog: Learning to Live in the Now. He also told us that viewers of Pet Pals TV would love to hear our story in more detail.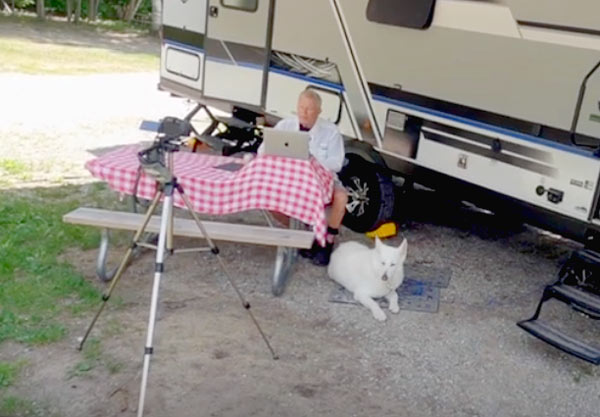 So…we all had a nice long talk. I also sent Steve some photos of Jerry. And, we provided some raw video footage from all those old Tripawds videos. He was overwhelmed with our story, and all this content. Steve created a two part series for his piece about the work we are doing at Tripawds, and our Be More Dog book.
Do you get to watch Pet Pals TV on your local stations? No worries. You can stream it on demand with their app here on Amazon.

Part One of Be More Dog Story on Pet Pals TV!
We really connected with Steve. As animal lovers, our story resonated with him, and his audience. He kicked off the first segment with a statement that says it all…
Ask most pet owners, and they'll tell you. Their pets make them better people.
– Steve Sweitzer, Pet Pals TV
This is so true. It's how Steve introduces our first Be More Dog segment. And our CFO Jerry certainly changed us for the better! Watch the full first segment below, or on their Youtube channel.
We had a great time chatting with Steve. And we immediately fell in love with Ghost.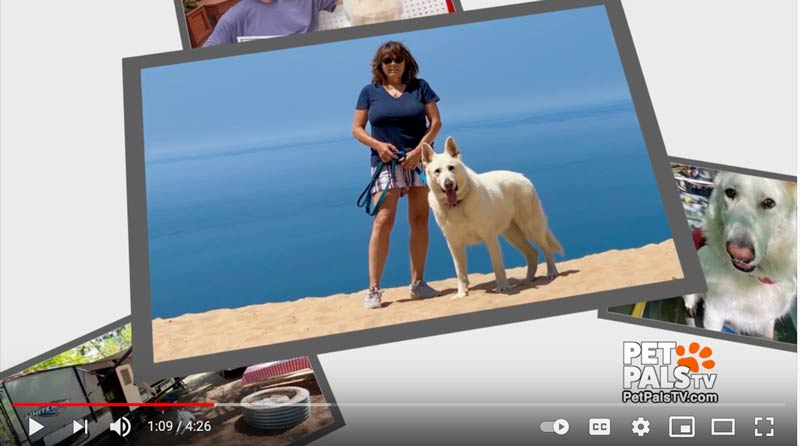 We're looking forward to seeing and sharing Part 2 of our Be More Dog interview. And we can't thank Steve enough for this in depth interview opportunity. Check out all our media appearances, and get our whole story in your favorite format here:
Watch Pet Pals TV On Demand:
Stream these and all Pet Pals TV episodes on demand with Amazon Fire TV or the Pet Pals TV app.
Get Amazon Fire TV to Stream Anytime!